See the photo gallery here
Kirkwood held its 2014 Community Freedom Festival on Friday, July 4, at Kirkwood Park, with music, refreshments, and fireworks.
... more»
This year's theme: Stars & Stripes
List of Webster Groves 4th of July Parade Awards 2014* This Year's Theme: "Stars and Stripes"
... more»
video by Tom Hillmeyer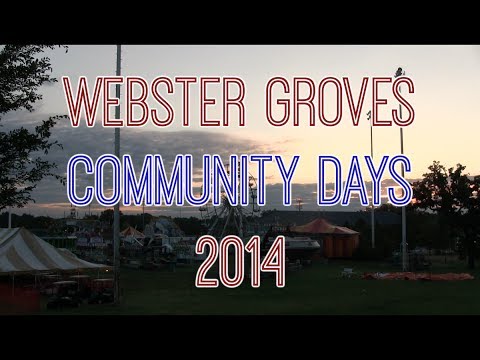 Dems battle it out as Aug. 5 primary looms
by Don Corrigan
Steve Stenger claims that Charlie Dooley is responsible for the deaths of 50,000 dogs at the county animal shelter over the duration of the county executive's 10 years in office.
... more»
Four days of festivities highlight July 4 celebration
... more»
An average of 38 children die in hot cars each year
by Daniel Witt
Ben Harvey and Jiji Detling-Nusser, a couple of Kirkwood High School 2014 graduates, spent a recent Tuesday afternoon shopping in downtown Kirkwood.
... more»
Property owners who disagree with the county assessor's estimate of the value of their property have until July 14 to file an appeal to the St. Louis County Board of Equalization.
... more»
An article in last week's Webster-Kirkwood Times reported that a June 29 fatal shooting occurred in Marlborough. The shooting took place in unincorporated St.
... more»
by Linda Jarrett
Few meals satisfy more than "a burger and a beer" and Steve Gontram's Five Star Burgers is gaining a reputation for satisfying burger lovers on a regular basis.
... more»
Sonny Brockman and Phil Hunt, co-owners of Prudential Advantage Realtors, announced that their firm has joined Berkshire Hathaway HomeServices, and now operates as Berkshire Hathaway HomeServices, Advantage Realtors.
... more»
TITLE Boxing Club, a national fitness club that offers total body boxing and kickboxing fitness workouts, raised over $1,100 at its TKO for Ta-Tas event to benefit the Susan G. Komen Foundation.
... more»
Tim and Mollie Lucchesi of Webster Groves announce the engagement of their daughter, Bridget Lucchesi , to Ryan Schaller , son of Jim and Eileen Schaller of Chesterfield.
... more»
Ian Cotten , a 2009 graduate of Kirkwood High School and a 2013 graduate of Colorado State University in Fort Collins, Colo., was sworn in as a Peace Corps Community Forestry and Parks Extension Volunteer on May 7.
... more»
"Star Wars: Episode VII" director J.J. Abrams announced the creation of Star Wars: Force for Change, a brand new Star Wars initiative from Disney and Lucasfilm in collaboration with Bad Robot dedicated
.....read more»»